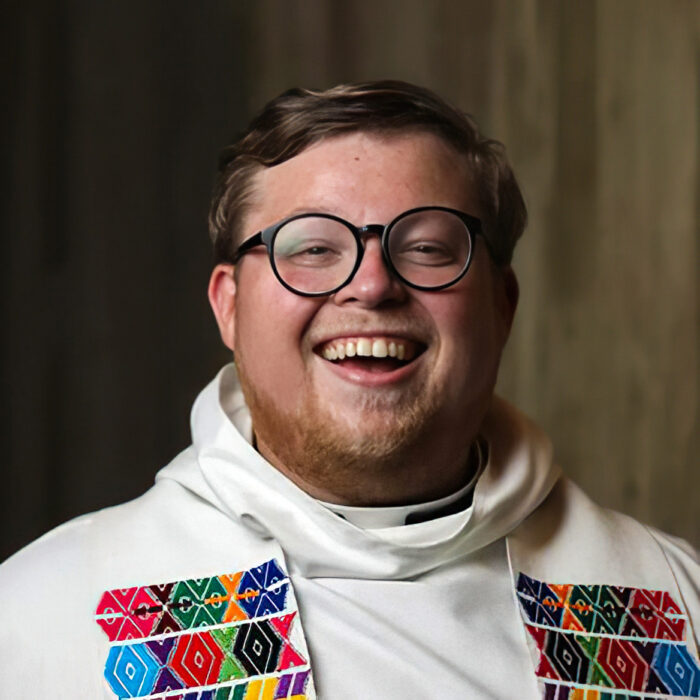 All Saints welcomes our new priest!
We welcome the Rev. Cody Maynus to Northfield. He will be with us beginning November 27th, the first Sunday of Advent — please join us in person or online to celebrate the start of a new ministry in our community.
The community of All Saints Episcopal Church in Northfield, Minnesota welcomes you!
You are invited to join us in person or participate with our weekly online worship every Sunday at 10:30am.
If you are planning on attending in person, please see our Visiting page.
You can download the program for this service if you'd like to follow along at home.
Recent services are viewable at our YouTube channel.
If you need assistance of any kind, please contact us.